Gestational Surrogacy: A Pathway to LGBTQ+ Parenthood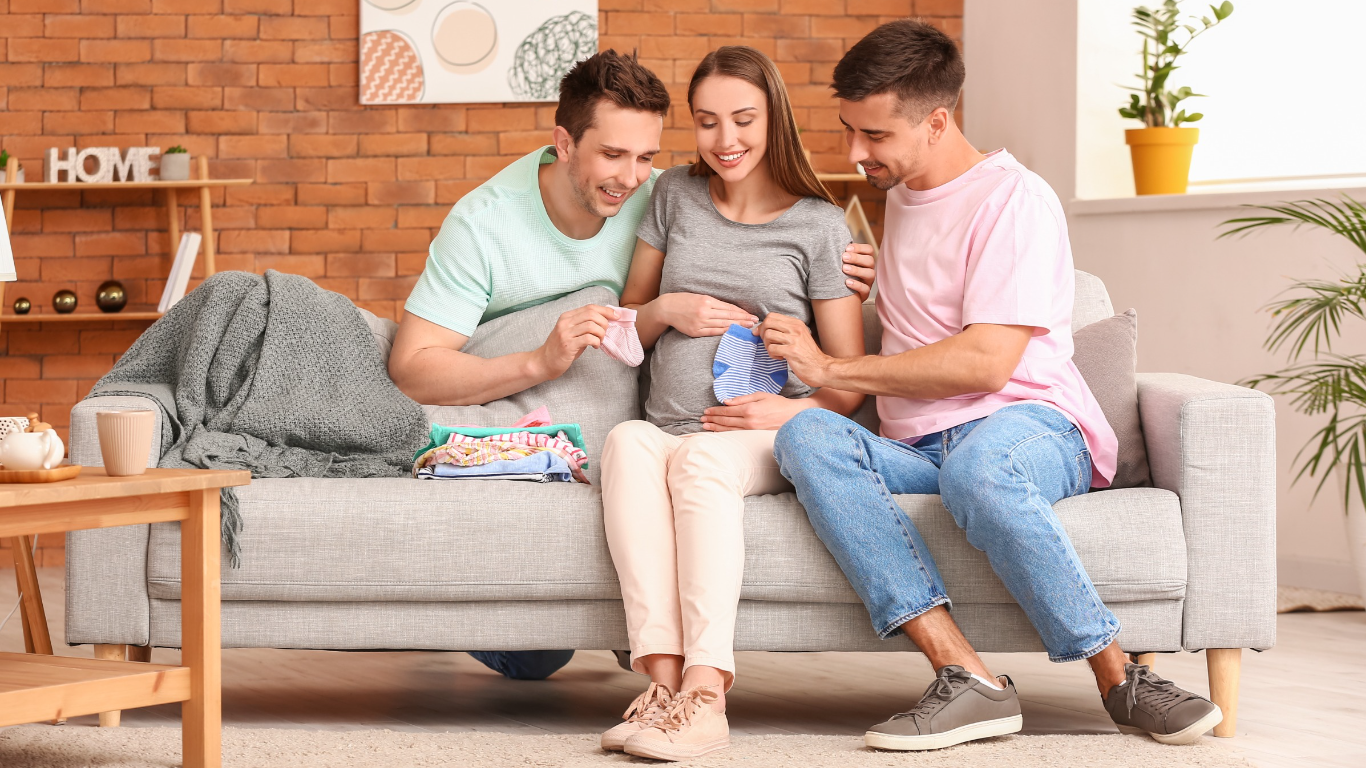 For many LGBTQ individuals and couples, having a biological child is an important part of starting or growing their family. However, traditional methods of conception such as adoption or traditional surrogacy (where the surrogate is also the biological mother) may not meet their needs or desires. That's where gestational carriers come in. Gestational carriers are an increasingly popular option for individuals and couples within the LGBTQ community who wish to have biological children.
The Difference Between a Surrogate and a Gestational Carrier
Many times, the terms "surrogate" and "gestational carrier" are used interchangeably, however there is an important difference. In traditional surrogacy, the female provides the egg which is then fertilized, and then carries the baby.
With a gestational carrier, the donor egg and sperm are fertilized via IVF (invitro fertilization) then transferred to her uterus. In the case of cisgender male couples, a gestational carrier is necessary to carry their biological child, as neither partner has a uterus to carry the baby to term. The gestational carrier is not biologically related to the child, as her eggs are not used in the process.
One of the main benefits of using a gestational carrier is that one of the partners in a same-sex male couple can be genetically related to their child. Some couples who are interested in multiple children choose to use sperm from each partner to combine with donor eggs with the intention of creating embryos that are genetically related to each partner. The resulting children would be half siblings.
The Benefits of Using a Gestational Carrier
It is crucial for aspiring parents to establish a strong and respectful relationship with their gestational carrier. This may involve clear communication, regular check-ins, and providing emotional support throughout the pregnancy and beyond.
Aspiring parents can be involved in the pregnancy and birth of their child, which may not be possible with other means of family building, like adoption. The parents can attend doctor's appointments, ultrasounds, and even be present for the birth of their child.
Where to Begin: The Search for an Egg Donor
The Prelude Network recommends MyEggBank®, the premier network of donor egg banks to begin your search for an egg donor. It is natural that many aspiring parents have preferences for their future children – appearance, ethnicity, race, even possible traits that may be genetically passed down. By setting up a profile on MyEggBank®, you can filter egg donors according to your preferences and receive email notifications when new donor matches are added.
Challenges to Using a Gestational Carrier
Using a gestational carrier is not without its challenges. It can be a complex and expensive process, involving medical procedures, legal agreements, and emotional considerations. It is important for aspiring parents to carefully consider all their options and seek out a reputable and experienced gestational carrier agency.
The Prelude Network® clinics work with many agencies across North America. Your clinicians will provide trusted resources to agencies to help you select your ideal gestational carrier.
Despite these challenges, many LGBTQ individuals and couples have found gestational carriers to be a valuable and rewarding option for starting or growing their family. If you are considering using a gestational carrier, it is important to do your research, seek out support and resources, and carefully consider your options. With the right preparation and support, a gestational carrier can be a wonderful way to bring a biological child into your family.
Ready to Grow Your Modern Family?
Each journey to parenthood is unique. As the largest fertility network in North America, the fertility specialists within The Prelude Network® will help you navigate through the complexities of the LGBTQ family building process. When you are ready to begin, contact us to schedule a consultation.