LGBTQ+ Fertility Care
Families come in all shapes and sizes – the most important thing that defines them is love. At The Prelude Network®, we believe that everyone, regardless of marital status, gender identity, or sexuality, deserves the chance to experience the joy of having a family. The fertility clinics within our network are dedicated to providing an inclusive, compassionate, and supportive fertility care journey for all LGBTQ+ individuals.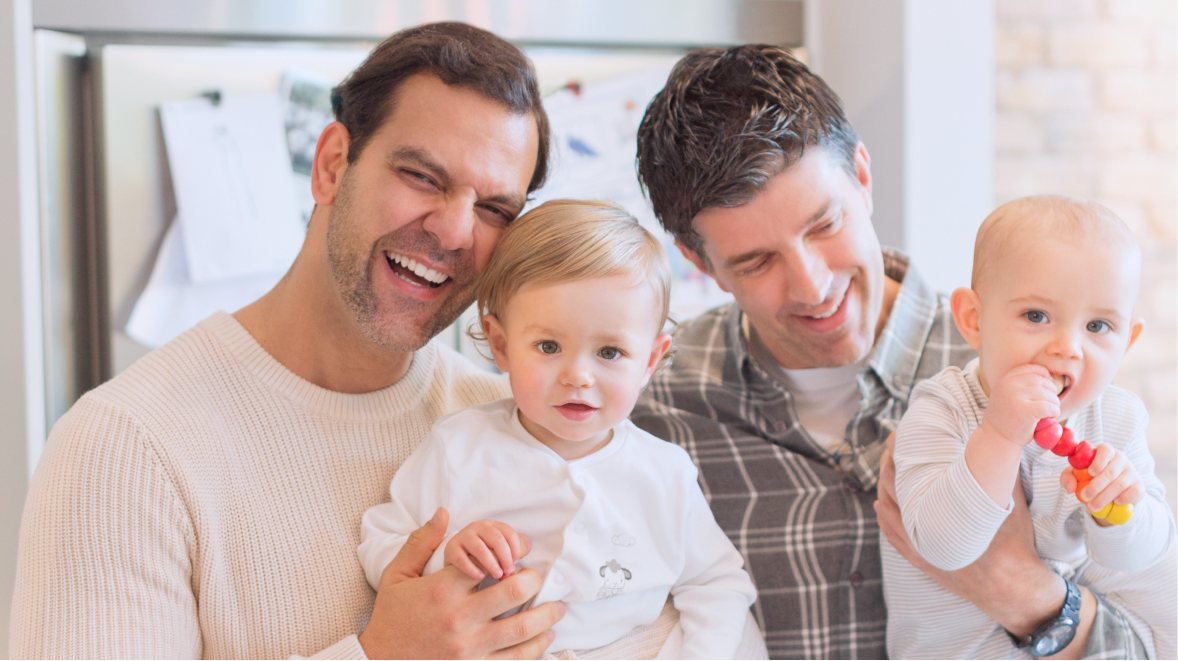 The LGBTQ+ Fertility Journey With Prelude
Step 1: Schedule a Consultation With a Prelude Clinic
During your first family-building consultation, your doctor will get to know you and conduct various diagnostic tests to get a better understanding of your goals and overall fertility. These tests often include ultrasound, blood tests, or semen analysis, depending on your specific needs. The information gathered through these tests will be used to create a personalized fertility care plan. 
Starting your fertility journey with The Prelude Network® is easy. Simply find a Prelude clinic near you by searching your city and state or zip code here. Prelude is the fastest-growing fertility network in North America, with current USA clinic locations in California, Florida, Georgia, Illinois, Indiana, New York, Pennsylvania, Tennessee, and Texas, as well as clinics in Alberta and British Columbia, Canada.
Learn more about fertility diagnostic testing and evaluation.
Step 2: Work with Your Third-Party Reproduction Team
In many cases, aspiring LGBTQ+ parents require the help of a third party, typically through egg donation, sperm donation, gestational surrogacy, or a combination of these services. Whatever your third-party reproductive needs are, you can count on your Prelude clinic to make your journey as smooth as possible. Your team will ensure that all medical aspects of third-party reproduction are seamlessly navigated so that you can focus on what's most important – your family.
Prelude clinics work closely with accredited egg donor agencies, sperm banks, and surrogacy agencies and can help you connect with the right professionals and agencies for your needs. Several of our clinics operate their own in-house egg donor programs and all have partnerships with MyEggBank, the premier network of donor egg banks.
Ready to learn more about third-party reproductive care with Prelude? 
Schedule a consultation with one of our patient care coordinators.
Modern Fertility Options for Modern Families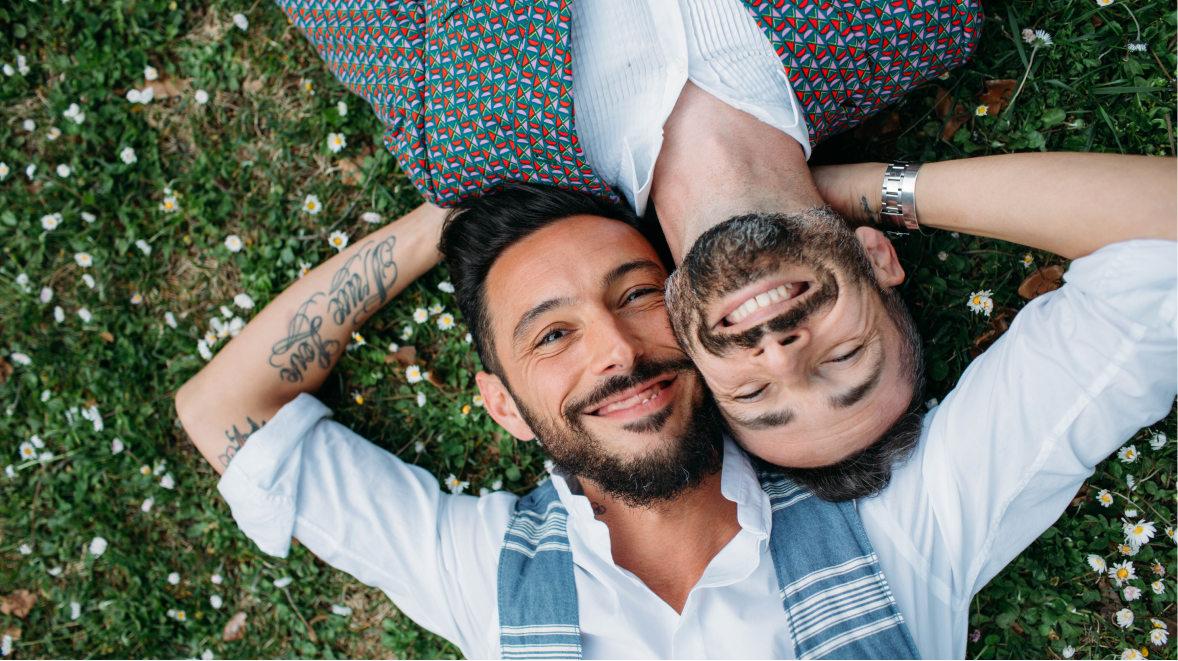 Family-Building for Cisgender Gay Male Couples
Cisgender gay male couples typically work with both an egg donor and a surrogate. Some people choose to work with an egg donor they already know, such as a friend or family member, while others choose to work with an anonymous donor from an egg donor program. When working with your Prelude team, your fertility specialist will walk you through both options to help you make the best choice for your family. You will also have the choice of having a fresh or frozen egg donor cycle.
You will also have to consider whose sperm is being used for fertilization as well as find a gestational surrogate, also known as a gestational carrier. A gestational surrogate is someone who agrees to carry a pregnancy and give birth to a child on behalf of someone else. While some people choose to work with surrogates who they know personally, most find their surrogates through a surrogacy agency. Surrogacy agencies have a deep understanding of the financial, legal, and medical aspects of surrogacy, and act as coordinators and supportive guides throughout the process.
Once you have chosen an egg donor, decided whose sperm to use, and matched with a surrogate, the eggs are retrieved from the donor and fertilized through in vitro fertilization (IVF). The embryos are transferred into the uterus of a gestational surrogate. Throughout every step of this process, your Prelude care team will be there to make sure everything is going to plan.
Family-Building for Cisgender Lesbian Couples
When it comes to third-party reproduction, most cisgender lesbian couples require only a sperm donor. As with egg donation, you have the option of working with a sperm donor you know personally or using sperm donated anonymously through a sperm bank. There are many things to consider when choosing a sperm donor, and your Prelude clinic will help you fully understand all of your options.
Cisgender lesbian couples also have to decide whose eggs will be used as well as who will carry the pregnancy. Some couples choose to undergo reciprocal IVF, also sometimes referred to as co-maternity. In reciprocal IVF, the eggs from one partner are retrieved and fertilized in the lab; the ensuing embryos are transferred to the womb of the other partner. This makes it possible for both partners to be physically involved in the conception and pregnancy.
You also have the option of having one partner provide the egg and carry the pregnancy. In these scenarios, fertilization is done through IVF or intrauterine insemination (IUI), a form of artificial insemination that involves placing sperm directly into the uterus.
Family-Building for Transgender and Nonbinary Individuals and Couples
In addition to all of the fertility care options discussed above, many transgender and nonbinary individuals and couples are also interested in fertility preservation. Fertility preservation involves freezing sperm, eggs, or embryos before undergoing gender-affirming therapies or procedures. Whatever your needs are, your Prelude team will help, support, and guide you through the various steps you need to take to achieve your family-building goals, all in an inclusive, respectful, and compassionate environment.
Connect With The Prelude Network® for LGBTQ+ Fertility Care
If you're ready to take the first step toward parenthood, The Prelude Network® is ready to meet you wherever you are in your journey. Connect with a Prelude clinic today.